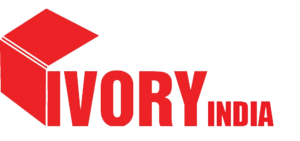 A Medico-Dental Publication Group & Event Management Company
Manzar Aftab Naqvi established "Ivory India" in 2007 as a one-stop solution for all medical and dental updates. 'Guident is a dental journal for professionals and a virtual platform that motivates the world of dental healthcare both locally and globally. The magazine is committed to delivering essential information, updates, developments, discoveries, and learning for the dental healthcare community. Apart from Guident, company has published 3 more publications, 'Facethetics Magazine', 'Medic Mentor Journal' and 'Face Enhancement & Rejuvenation' Book written by Croatian Author Dr. Ivona Igrec. The company is the official partner of the "Canadian Integration by Dental Education" (CIDE) for the Indian region.
In 2022 "Ivory India" also got to include in "Emerging 100" Companies of India list published in a Coffee Table Book compiled by India's well know "ABP News Network". In this list it is the only company in its Dental segment.
The "Ivory India" Group Head Manzar Aftab Naqvi, has a track record in the publishing industry. Naqvi is skilled in negotiation, business planning, Microsoft Word, sales, and market research. He is a strong business development professional. Naqvi aims to bring focus on dental healthcare and upgrade the knowledge and level of work being done by the dentists' community in India.
Naqvi believes in fostering a family atmosphere at Ivory India and offers flexible work hours and locations to his employees. He believes in delegating responsibilities and trusting Ivory India employees. The company invests in training its staff. Leadership building sessions are organized for the company's employees.
In the era of digital communication, the company focuses on social media, bulk emailing and tele-calling, apart from some BTL activities, like organizing exhibitions and conferences in India and abroad. It focuses on property creation such as the 'Guident Dental Academy Excellence Award', the International Dental Lab Expo, and Infection Control Expo among others.